How To Rock Your Virtual Interview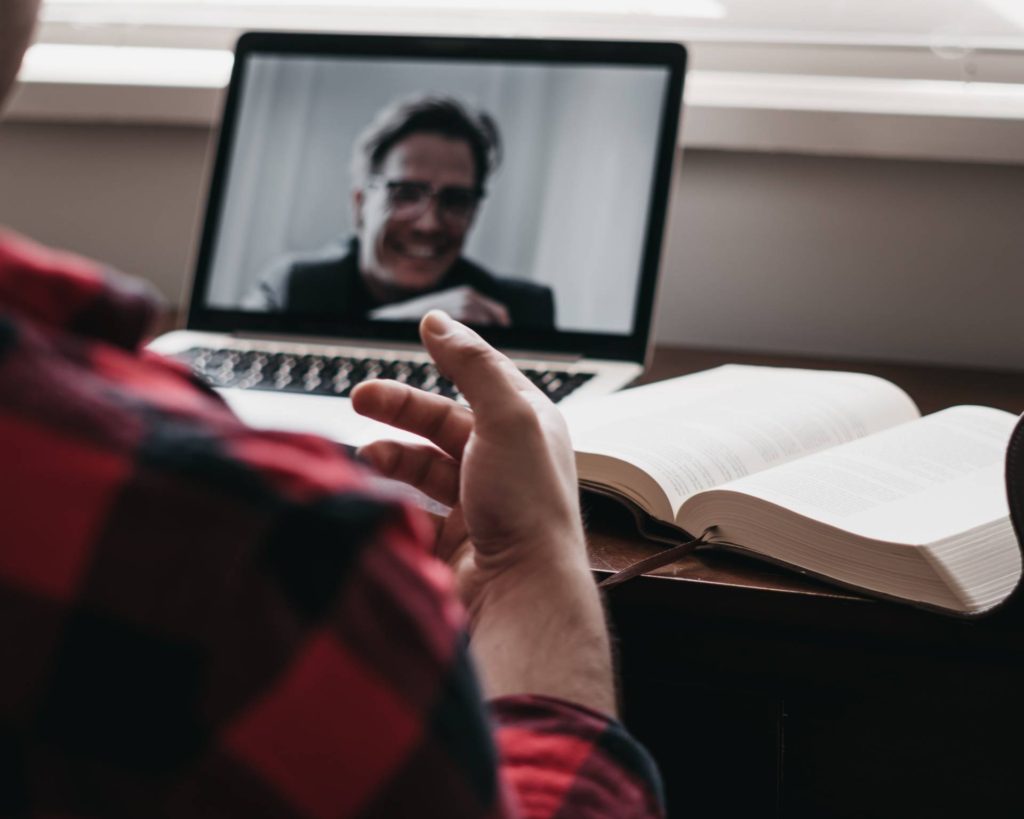 If you have a virtual interview coming up, you might be wondering how to prepare for it if you are new to this method. Although you may think virtual interviews are less formal and easier to handle, that couldn't be any farther from the truth. Here are a few tips to keep in mind before hitting that "join meeting" button.
Testing, Testing, Testing
You want to test your camera and audio. Make sure both are working to avoid any awkward moments during the real deal. Your camera should be of good quality where you are seen clearly, and your audio should deliver your words with no issue. If you are in doubt with your audio, try practicing with someone and make sure everything works perfectly.
Be Aware of Your Environment
Place yourself in a quiet area at home where little to no noise is heard. You also want your background clean because everything needs to be presentable when you are on camera. No one wants to see your dirty laundry piled on your chair…no one. Lighting is also key, so avoid any dark areas in your home and place yourself in a well-lit space.
Dress to Impress
Sure, your sweatpants could potentially stay on for this one, but your graphic tee needs to go. Dress well and formal as if you are going to see them in person. If you do not want to care for the bottoms, then focus on dressing well from the waist up because that is what they see. Your best bet…dress for success from head to toe. It should feel more real if you take it seriously, even if you are the only one that will know your shoes are shined!
Speak Up
You want to do this for any type of interview. Clear your throat if you must but just make sure that your voice is loud and clear since everything is over the camera. Pay attention to the level of your voice and remind yourself that they might not be able to hear some of the words if you catch yourself getting quiet.
Body Language
Body language can not speak, but it sure does say a lot. Check the way you are positioned and straighten your back. Have yourself sitting upright to avoid any slouching of your back and shoulders. Remember, all eyes are on YOU and you may act confident, but you need to look like it too.
It is a strange time for everything to be virtual and on camera, but do not let that stop you from feeling confident in handling these sorts of situations. Help is everywhere when you want to find your next job and we are one of your resources. Reach out to us at [email protected] and we'd be happy to give some advice.