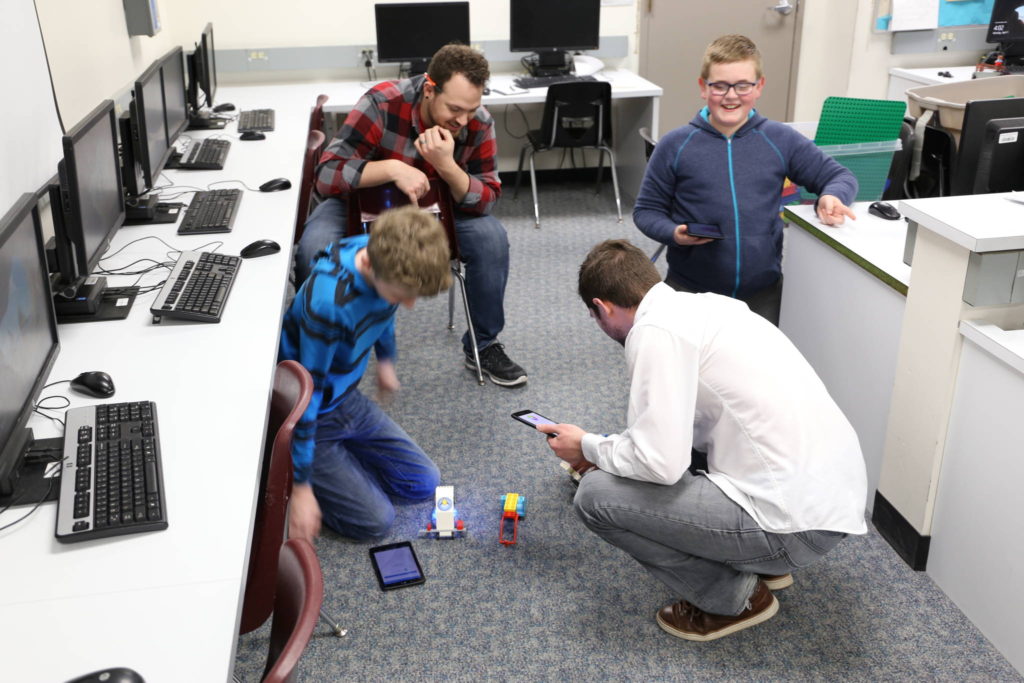 It's 3:20 pm at Kaleidoscope Academy in Appleton and as students rush through the halls and out of the building, the library remains a hub of activity. Within this room I am surrounded by students that are working together, laughing, problem-solving, and learning about technology. I don't see a single student with their head buried in their phone scrolling Instagram or Twitter. They are all engaged and it's a refreshing sight to see.
Travis Crowe, a Senior Software Engineer at Beacon Technologies, has invited me to come into his after-school session of MegaBites that he conducts with a colleague of his. MegaBites is one of the offerings from Boys & Girls Club of the Fox Valley and the objective of the program is to expand IT educational opportunities for students, ages 6-15, throughout the Fox Cities.
During the session I am observing, the students are working with Spheros and Lego. They have been tasked with creating a chariot out of the Lego that can be carried by the Spheros. Through lots of trial, tribulation and plenty of giggles, the students develop some pretty fun concepts that actually work and host a number of races. Travis has found this unit to be his favorite. He says "many of the students were exposed to simple robotics stuff in their classrooms prior to this, but this allowed them to expand on some of that. It is cool to see them build stuff and do some technical problem solving with a fun activity."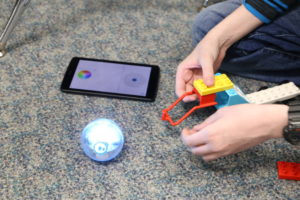 According to Kristen Griswold, Boys & Girls Club of Wilson Unit Director, the "MegaBites program began several years ago through a partnership with Fox Valley Technical College. They piloted the program at Kaleidoscope and ran it just at that site for about two years. About three years ago they decided to expand the program and put together a committee which included Fox Valley Tech, the Appleton Area School District and other community partners. I was then brought on board to be the liaison for the club (oversee the program on the club side of things). We now run the program out of six of our sites."
Travis has taken the approach of letting the kids create the direction that the program takes. He solicits their input for things to learn about. Travis then works with his colleague, Jon, to develop the plans for each unit.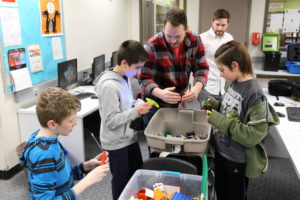 The students seem to appreciate this approach as well. Beck, a 7th grader in the program, found out about the program when reviewing all the offerings for after-school programs and it made sense to join since he like robotics and programming in general. He said he will probably end up in a career that has to do with technology.
Malaki, a 6th grader in the program, loves all the cool things they have been able to do and explore, especially the Spheros. He is honest and says he "hasn't thought a lot about career options yet, but he is having fun in the program."
Joey, a 7th grader in the program, thinks it is really cool and fun to get to use the different technology in MegaBites. He stumbled across the program when he saw a bunch of his friends in the computer lab after school taking part. He thinks there is a possibility he ends up in a career that relates to IT.
Travis says that "the students are pretty passionate about it. It's really cool watching kids dig in on hard problems and figure them out. Its rewarding to watch the kids be able to excel in this kind of atmosphere."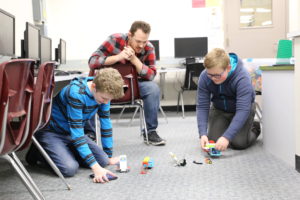 Kristin sees "the program as being special in that it brings in volunteers from the computer science industry to provide knowledgeable, hands on experience in the STEM realm. While the club can provide STEM programming, it has a greater impact when adults who work in the field can interact with the members to show how this can become part of their lives."
Kelsey Fulmer, Boys & Girls Club Unit Coordinator at Kaleidoscope Academy, shares that "I have seen a couple members who are generally more reserved really open up with MegaBites. There are certain members who really look forward to it each week. It is a good way for members to learn new skills while further developing the skills they already possess."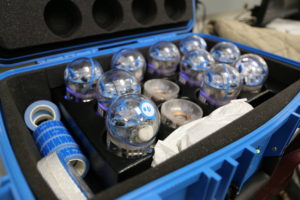 Travis has always tried to be involved in volunteer work of some sort throughout his life. He was reviewing options online when he found the Boys & Girls Club as a possibility. After discussions with their team about their offerings, MegaBites made logical sense for him. He says if anyone is interested in getting involved in something similar to reach out to their local Boys & Girls Club.
Kristin also says for those local to the Fox Cities that have an interest in participating, you can reach out to their Volunteer Coordinator, Sam Packard at [email protected] and she will work with volunteers to determine what would be the best role for them. 
A special thanks goes out to everyone involved for opening doors for students to their opportunities in information technology. Kudos on a job well done!
Additional pictures: