The Top Four Apps Best for Organization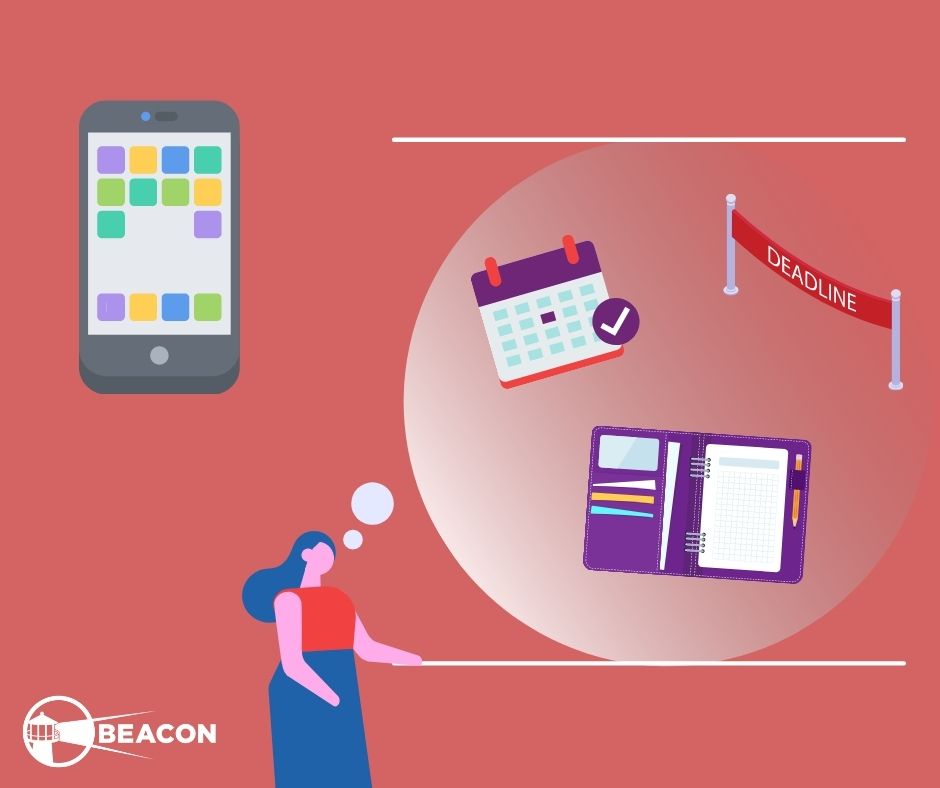 We could all use help with being a little more organized and if you are one of those who are good at it naturally…well, we are kind of jealous. Today, there are apps for just about anything and luckily for us, getting help on being more organized is one of them. Here are the top four organization apps we think you need on your phone today. (each app is linked for iOS and Android below the descriptions)
Todoist
The name speaks for itself—a virtual to-do list! Todoist helps declutter your mind to focus on the priorities. You can use this app to keep track of projects, lists, and tasks with their three available plans: the free version, Pro, and Business. The free version lets you create five active projects as well as five collaborators per project. You can also view up to one week of activity history to keep track of what your collaborators are working on. The Pro and Business plans allow unlimited viewing of activity history, allowing more collaborators per project, unlimited creation of reminders, personalizing your own theme within the app, and priority app support accessibility.
Microsoft To Do
If you are looking to pay for absolutely nothing, then Microsoft To Do is what you need to download. Every feature on this app is free and requires no Office 365 subscription! These helpful features include a daily planner, a to-do list, and task management where you can set reminders for due dates. Microsoft To Do is best known for its collaboration feature that lets you integrate with any Office 365 apps and services to make sharing tasks and projects with your teammates a whole lot easier.
Calendly
Calendly is perfect for people who are schedulers on-the-go. This stress-free app comes with four different plans: the free version, Premium, Pro, and Enterprise. Although paid plans always give more, either of the four plans you pick allows you to schedule unlimited meetings, give you a personalized booking link to send to invitees, and connects to Google/Office 365/Outlook/iCloud calendars as well as Slack and Zoom. Tired of the back-and-forth messages asking when the other party is available? Calendly also lets you show others your availability first and once the other party picks from the selections there—boom! You get an immediate notification. Pretty simple and it takes NO time away from you.
Evernote
Evernote comes with four different plans to select from: Evernote Free, Evernote Personal, Evernote Professional, and Evernote Teams. Features that are included in all four plans are being able to scan handwritten notes, audio recording/playback, setting reminders, sharing notes with others (even those who don't have Evernote), and much more. While the paid plans have more to offer like adding due dates to tasks, customizing your homepage, connecting to your Google calendar, etc.—the free version by itself still does a fine job by allowing unlimited note creations, synching up to two devices, setting reminders to notes, and being ad-free. Wait…a cool, free app with NO ads? Sign. Me. Up.
Each of these organization apps have their individual features to offer, so it's not as if you only need to download one. Download two or even three of them! You want to be on top of your game, these apps are just here to help.