How to Stand Out in An Interview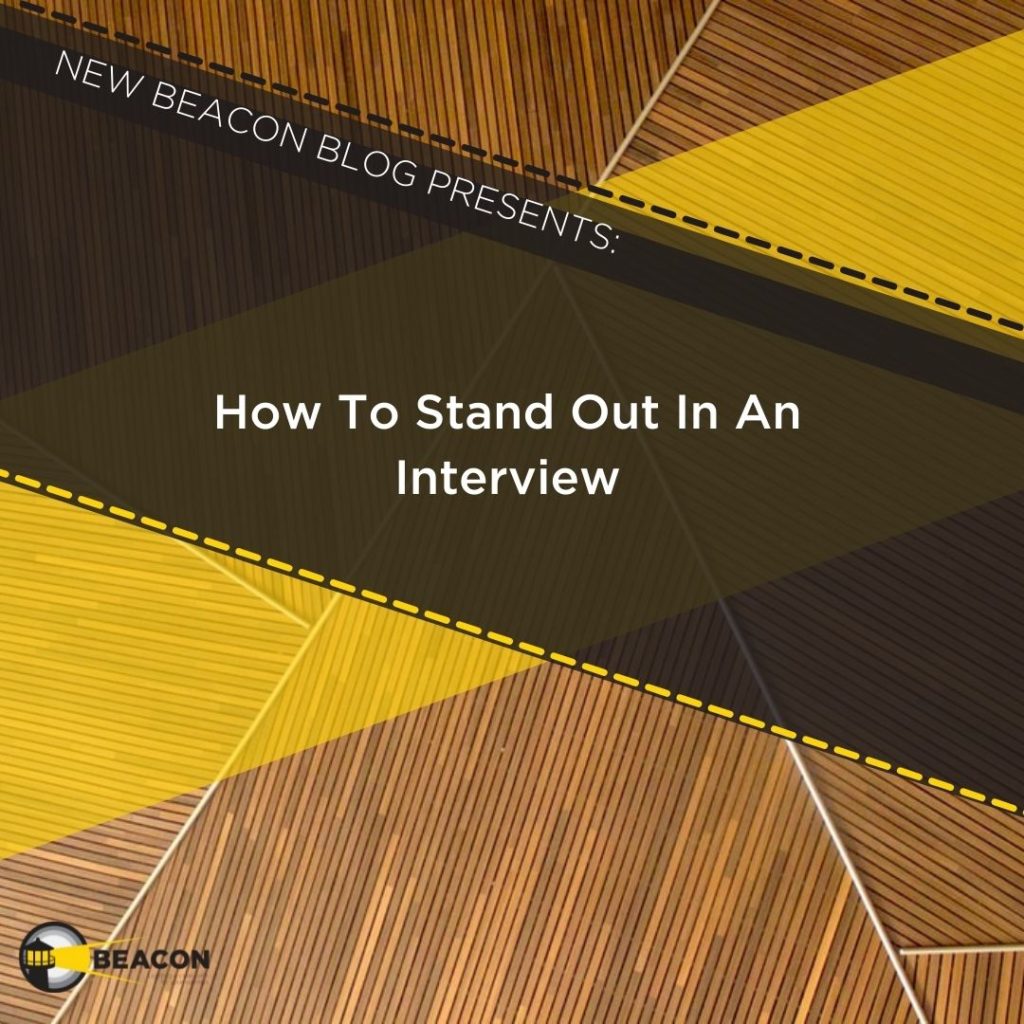 You landed an interview, congratulations! By now you have already mastered how to prepare and rock for one…assuming you have read our previous blogs. Ahem. But we forgot to mention something important: you need to stand out. Whether your interview is virtual or in-person, it is crucial for you to find ways to be remembered from other candidates and here are a few ways to achieve this.
Dress with Boldness
Believe it or not, sometimes your outfit is louder than your own words. Wear something nice, but make sure it is not too bland; that is the whole point of sticking out from the crowd. You want to wear a bright color somewhere and do not be afraid to do so. We are all too familiar with neutrals, so use this moment to get out of your comfort zone.
Avoid Being Robotic
You are not a robot so do not try to be one. Interviews are intimidating, but do not let that scare you from cracking a joke if you can and be a little "conversational," but of course maintain formal attitude. Read the room first and if it seems like a little emotion or laughter can ease your nerves or put a smile on their face, then do it. In the end, we are all human and we want to feel connected and bond. If they can get that from you, then you might end up on the top of their list!
Watch Your Body Language
Like your outfit, your posture will say a lot about you too. Sit upright and keep your body forward-facing the interviewers and watch how your arms are positioned too. If your arms are crossed and your body is slouched, this gives a vibe that you are disinterested. We do not want that, because if you are going to talk confidently about yourself, your body needs to say it too. Most interviewers care about body language, so keep that in mind.
Be Passionate
Being passionate and talking about how much you love this career matters. If you are being interviewed for a job that you already know has a high number of applicants, this is where passion comes to play. The interviewers genuinely want to hear what attracts you to this job and you must sound like you want it or you will die (figuratively, not literally). Try to dig deep into the "why" and "what." Why do you want this job? What can you do for them and their company if hired? Do not just tell them you are passionate, show them how you are passionate. Many fall into the trap of not thoroughly explaining and that is where you will just sound like every other candidate they see.
Send a "Thank You"
You can never go wrong with sending a "thank you" email after it is over. You want to do this within 24 hours after it ends, so the best time might be waiting for an hour or two. Tell them how it was a pleasure to meet with them, thank them for their time, and how you look forward to hearing back with a decision.
Question Them
Interviews also give you a chance to ask them questions back! Come up with a few before it starts so you are more prepared. Many people avoid asking questions because they are nervous so who knows, they just might be surprised that you have one for them. If you can, brainstorm some creative and unique questions that you think many do not ask. That will really get them!
Take our advice and do your best. It is a dog-eat-dog world out there and you need to stand out. You deserve this role! Need some more personal tips? Our recruiting team is always willing to talk with candidates one-on-one. Reach out to us at [email protected] and we will be in touch.