Top 5 Reasons To Use a Recruiter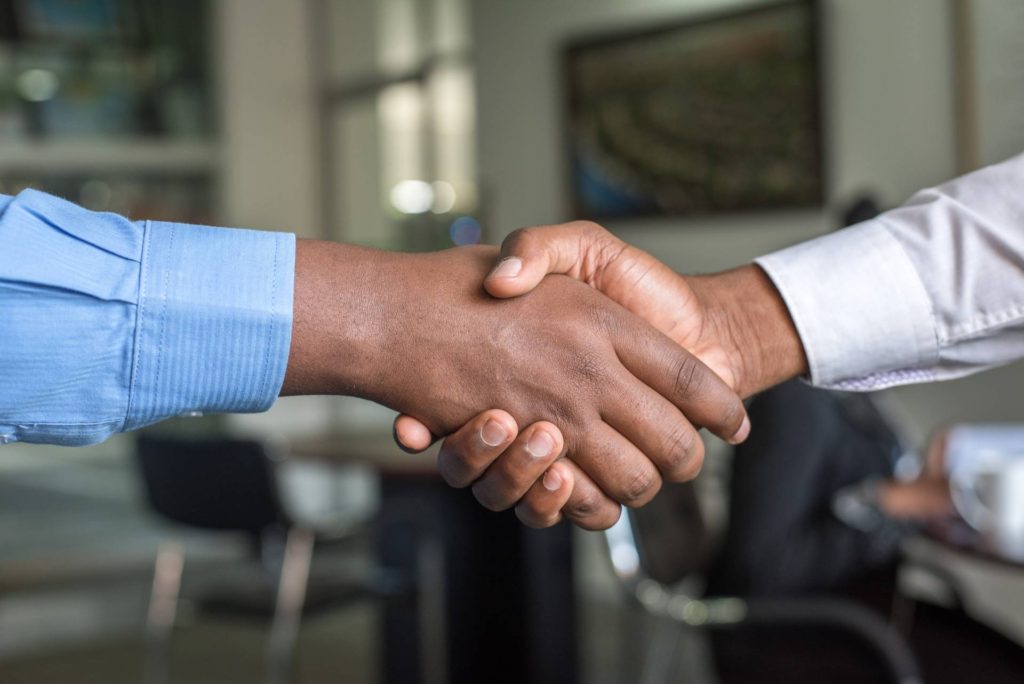 As a job seeker, you want to search every option available to get hired. Not everyone considers using a recruiter to help them find their next career and some reasons for that can because they don't know enough about who recruiters are and how they play into you getting hired.
The main part of a recruiter's job is to find your perfect career match. Whether you consider yourself someone who doesn't know what they want or someone who does know what they are looking for, having a recruiter will help you get there faster by helping you during the decision making process. Here are several reasons as to why it would benefit you to use a recruiter when it comes to job searching.
1. They Become "The Ultimate Matchmaker"
Every recruiting firm has their own set of client companies they work with that are a variety of businesses and organizations. Their client companies are always searching for their next best employee to fill their open role and to achieve that sooner, they partner with a recruiting firm to help them find their person. Since the recruiter knows their client and the required skill set for this open role, they go search for that ideal candidate who fits the profile. This is where they want to learn about you, your skill sets, and what you are looking for. If it sounds like the right fit, then they will work you through the process in hopes of getting you an interview with that client company. If the match isn't perfect for you and you want something else, the recruiter will continue to work to find the right position for you. Ultimately, the recruiter wants to see you find the role that will make you and the client happy.
2. Resume Enhancement
We could all use some help when it comes to editing and formatting our resumes, it's only the most important document required for applying to jobs. No stress here though because your recruiter has been doing this for years and would know how to format your resume from S.O.S status to professional and sleek. We often believe we need to have everything on our resume, but your recruiter will know how to transform your resume into showing only the best and most important versions of yourself to make it attractive to their clients.
3. Connections and Networking
It's all about who you know within the company and your recruiter is already familiar with the hiring manager. Besides counting yourself, no one else wants you to land this job more than your own recruiter. He or she is here to help make you stand out and convince their client to interview and select you. Career searches on your own become a bit difficult because you do not have that personal connection with the hiring manager. It's helpful to have the assistance of someone who already knows an individual working inside the company, and it's even better when that someone they know is the hiring manager.
4. Your Fairy Godmother to Success
Remember, your recruiter is here to help you reach your success. If you are feeling extra nervous about the interview that's coming up, touch base with him or her and see if they can provide any advice or tips to help relieve your nerves. They are always here to talk and possibly even be able to meet up for lunch with you to talk to or to answer any questions you may have. They will work with you to make you feel comfortable and prepared. If you want to practice for your interview, they can do that as well and do it all the time. A good recruiter should treat you like family and it can turn into one of the best relationships you will have. After the interview, your recruiter will follow up with you to gauge how things went and they will work with the company to get next steps for you.
5. More Opportunities
Working with a recruiter means that you'll be exposed to a variety of career options, possibly some you've never even considered before. This is a great opportunity for those who are still looking to find their right fit and aren't set on one company. Your recruiter would know about job openings from their client companies where in other ways would have been hard to find on your own if you didn't have them help you. Not only are you searching for your next new career, but your recruiter does that for you as well and they may just broaden your horizon.
If you've never considered working with a job recruiter before, this just may be your calling. Recruiters are an amazing group of people that want to help you get hired just as much as you do. They work hard on finding and landing you a job so you can focus on preparing and asking questions before walking into interviews. If you're thinking about making a move or looking for your next career, feel free to reach out to us at [email protected] and we will be happy to help you get started.